Becoming a first-time parent can be a bit overwhelming, especially when there's a lot of advice pouring from both sides. There is plenty of easy and natural stuff you can do as parents to assist your baby's skin remain smooth and protected.
Yes, there are so many brands, products and information out there and they can be quite confusing, so BabyOrganix put together a list of gentle care tips and BabyOrganix natural baby skincare products to assist soothe and nourish your fresh little one from head to toe.
BabyOrganix Care Tips from Head to Toe
Baby's face is very sensitive and delicate, and newborn acne is commonly used to break out. Keeping the face of the baby smooth and dry will assist to prevent outbreaks and rashes.
Care Tips and BabyOrganix product to use:
Wash the baby skin by putting some BabyOrganix Classic Series: Extra Gentle Cleanser on your palm or on a wet and soft cloth. Wipe the baby from top to toe. As for the child, remove the cleanser from the top and work it down to the body.
Due to various blocked tear ducts, some children may have weeping eyes, so maintain small eyes and eyelids clean with hot water.
Care Tips:
Wipe the region with hot water or breast milk moistened smooth fabric wipe.
Many newborns develop a skin problem on the scaly scalp called the cradle cap. It doesn't hurt and it's not uncomfortable, though it may be awkward. It generally disappears within a few months.
Care Tips and BabyOrganix product to use:
A good way to decrease and relieve the cradle cap is to use a touch of almond oil on the scalp and a smooth bristle baby brush. Not only the baby skin on the body restricted to eczema and delicate skin problems, but the scalp also tends to itch and flake. Washing baby hair and scalp with ordinary baby shampoos is not the wisest thing to do, as it is not usually designed to deal with delicate scalps.
Switch to a shampoo produced for gentle, everyday use in particular. BabyOrganix Sensitive Skin Series: Gentle Hair Shampoo is yet unmatched in its gentleness and effectiveness in cleaning and caring for delicate hair and scalp.
Baby skin needs extensive and delicate care especially with babies who have sensitive skin. It is prone to various skin problems such as drying, itching, redness, allergies, eczema, and other skin diseases. Bacteria and germs that might get into the baby's skin does not only come from the unclean surroundings. It could be from the laundry detergent you use for your baby clothes. Some detergent has ingredients that can harm baby skin.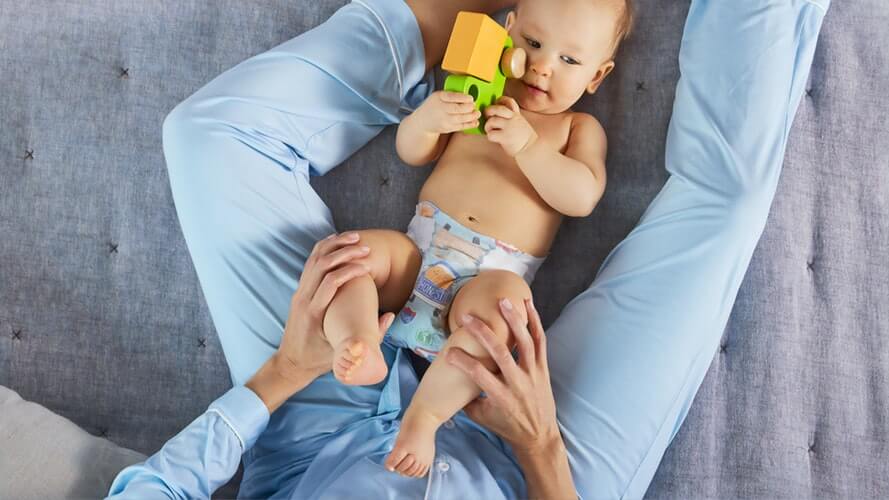 Care Tips and BabyOrganix product to use:
For the baby skin, massage your baby's skin with BabyOrganix Vitamin Baby Lotion after every bath to keep their skin smooth and nourished. It promotes healthy and nourished baby skin. For washing baby clothes, use BabyOrganix O'Clean Liquid Laundry Detergent which is safe and chemical-free that won't harm your baby's skin.
Bottom rashes are something most children will experience because of the excess moisture on their delicate skin in the first few weeks and months. Regular nappy changes and nappy-off time will assist maintain the baby's bottom fresh and dry.
Care Tips and BabyOrganix product to use:
Choosing the right cream for your little one can be a challenge, especially when he or she has really sensitive skin. BabyOrganix Baby Bottom Soothing Cream is designed to address all your concerns. Protection, food, and user-friendly. Just apply the cream generously every change of nappy to clean the skin, and as often as necessary, especially during bedtime.
Since babies have tiny feet, they often feel cold, especially on a cold season. First-time parents often worry about baby's feet, especially before they take the first step. There might be cases where the baby's feet have deformities like turned-in toes, clubfoot, and others.
Care Tips:
Keep their feet warm by making them wear socks. This will give them extra protection by blocking all unwanted dirt and germs. Although, keep in mind that your baby doesn't need to wear socks all the time. Babies love it when you rub and massage their feet. It is good for soothing and also relieving tummy pain. Before massaging their feet, check if there are deformities with your baby's feet. Consult a doctor if there's something wrong with their feet.
Reliable Baby Products with BabyOrganix
Moms, get ready for shopping and BabyOrganix will always be here for you. Check out our website and Facebook page often because we always give special price and sales, monthly! Don't miss out, check us out at BabyOrganix and see our baby products!