Eczema is a common skin condition seen in kids where patches of skin become inflamed or irritated and the baby skin becomes itchy with a red, cracked, and rough texture and blisters may occur sometimes. The itching will usually begin before the rashes show up, but when it does, the rashes commonly appear on the face, back of the knees, wrists, hands, or feet and it may also affect other areas of the body. 
Suffering from this kind of skin condition is not easy, especially with kids, that is why BabyOrganix listed down 4 parenting tips to be the guide of parents on preventing eczema from happening. 
BabyOrganix Parenting Tips to avoid Eczema Flare-ups
Keep the baby skin moisturized
Moisturizing the baby's skin should always be a part of your daily routine as parents. You may use fragrance-free moisturizers like cream or ointment because these two are more moisturizing compared to baby lotion. After taking a bath, you may gently pat the skin with a clean and soft towel and then apply the moisturizer to the damp baby skin.
Regularly put moisturizer at least once a day or more frequently if needed. Moisturizer should be applied to the areas where eczema usually occurs or you may put it to the entire body. 
Avoid things that can cause irritation
Baby's skin is very delicate and sensitive to scratchy fabrics and other ingredients found in baby soaps and detergents and other baby skincare products and as parents, we should look out on these parenting tips:
Use soft fabrics like 100% cotton for baby clothing

Make use of mild, safe and effective and fragrance-free baby skincare products

Avoid taking long baths and the water should be at room temperature

Use mild baby detergents without dyes or any perfumes.

You may also skip from using fabric softener in the dryer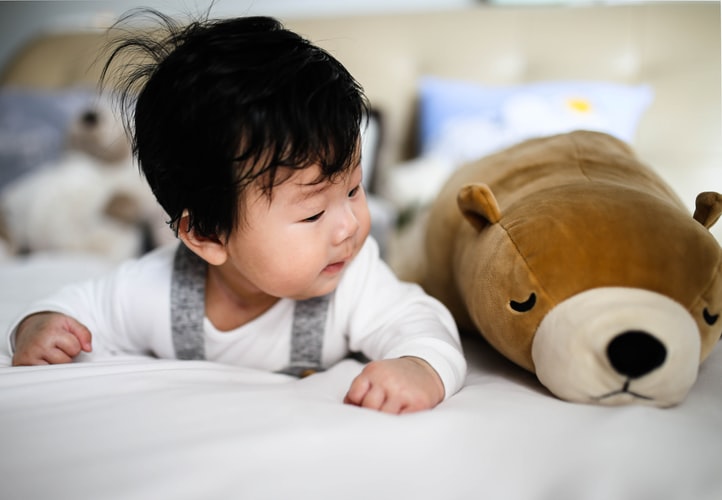 Keep reminding your child, not to scratch
Scratching can worsen the rashes and may lead to a skin infection. The more the child scratches, the itchier the skin will be. For this parenting tip, you should also keep your baby's fingernails short and smooth, and as much as possible keep on distracting your child from scratching. 
If any unusual things start to show up on your baby's skin if you don't know what to do don't panic, consult a doctor to give your child emergency care so it won't worsen the skin condition. 
Parenting with BabyOrganix
There are a lot of factors that can cause eczema and as a parent, you should make yourself aware of these things. Luckily, BabyOrganix can be your companion in taking care of your precious ones. With our range of safe and effective baby skincare products, you can guarantee your family is on the good hand. Visit BabyOrganix today and get your favorite BabyOrganix products!