BabyOrganix invites you to celebrate the upcoming World Breastfeeding Week on August 1 to August 7, 2019. World Breastfeeding Week is celebrated every year on the first week of August to encourage breastfeeding to all mothers in more than 160 countries. With that in mind, we are here to give you the benefits of breastfeeding for babies and of course for moms.
The Benefits of Breastfeeding
There are many benefits you can get from breastfeeding and it has always been highly recommended for babies and also for mothers. The following are the benefits of breastfeeding.
Benefits of Breastfeeding for Babies
Provides nutrients to babies
Carbohydrates, protein, fats, and vitamins are some of the nutrients you can find in breast milk makes babies healthy rather than formula milk. These nutrients help babies to fight diseases and protect them from viruses and bacteria. They also improve babies' immune system.
Improves healthy weight and prevents obesity
Breast milk contains nutrients that contribute to the healthy weight of a baby. It develops a baby's appetite and eating patterns reducing the risk of childhood obesity. Its nutrients are enough for the baby so you don't need to give solid food until 6 months.
Study shows breast milk can enhance a baby's intelligence rather than formula milk. Breastfed child's intelligence is more developed than a child fed with formula milk. Breastfeeding plays a great role in the future improvements of a child's brain.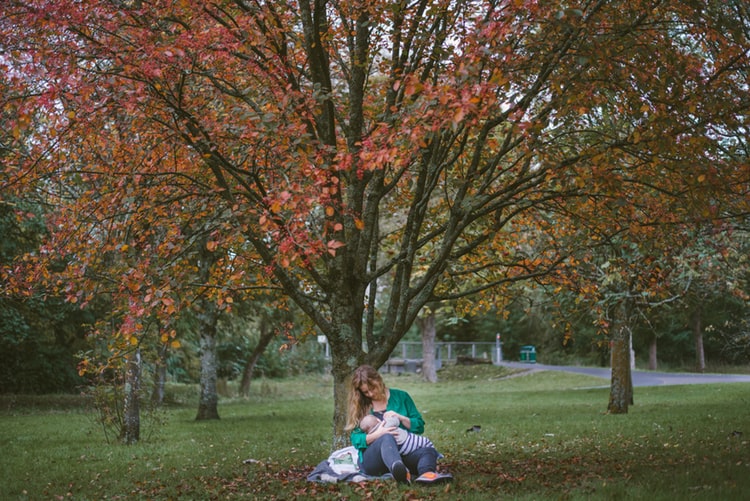 Benefits of Breastfeeding for Mothers
No need for hassle preparation for feeding your baby. It saves time from all the trouble of preparing milk, especially when the baby needs to be fed immediately. With breastfeeding, mothers can provide healthy milk for their babies so they don't have to worry about spending money on baby's milk.
It strengthens the bond between a mother and baby
Breastfeeding helps in forming a bond between a mother and her baby. Breastfed babies are more attached to their mother. During breastfeeding, a mother releases hormones, such as oxytocin, which encourages bonding.
Improves physical and mental health and reduce risks of disease
Breastfeeding does not only improves mothers' physical health but also affect their mental health. It aids with recovering postpartum and prevents postpartum depression. It also reduces the risk of getting cancer, heart disease, diabetes, and other diseases.
Mothers, who frequently breastfeed their baby, might eventually return to their pre-pregnancy weight. Breastfeeding requires extra energy for mothers in which they burn fats and calories to produce breast milk.
Celebrate the World Breastfeeding Week with BabyOrganix
Great news! In celebrating World Breastfeeding Week, BabyOrganix offering promos on our all-natural, effective yet non harmful baby products for babies and supermoms like you! Check out these BabyOrganix baby care products:
BabyOrganix Baby Feeding Bottle Wash
BabyOrganix Classic Series Baby Feeding Bottle Wash is a safe cleanser for baby bottles, feeding accessories and even baby toys. It leaves a good smell even without artificial fragrances. It is also biodegradable and eco-friendly so you don't worry about polluting mother earth.
BabyOrganix Naturally Kinder Wet Tissue is made with Aloe Vera which is good for skin, especially for sensitive skin which babies have. It is dermatology tested and free from alcohol, parabens, and SLS that could harm baby skin. It leaves a smooth, cleansed and non-sticky feeling on the baby's skin and also good for sensitive skin.
BabyOrganix Nature's First Aid Cream
BabyOrganix Sensitive Skin Nature's First Aid Cream is a natural, plant-based healing cream. Made with Calendula Oil which has healing properties good for wounds, dry skin, burns, eczema, and other skin problems. It does not contain steroids and other harsh ingredients causing irritation and itchiness on the skin.
BabyOrganix Hand Sanitizer
BabyOrganix Naturally Kinder Hand Sanitizer gives you and your precious one a gentle hand sanitizing. Made with natural, anti-pathogen ingredients. It is also suitable for sensitive skin and contains no alcohol.
For a limited time, you can enjoy 2 wonderful promotions:
Breastfeeding Week Promo + Kid T-Shirt for only RM89.90

Baby Feeding Bottle Wash
Wet Tissue
Nature's First Aid Cream
Hand Sanitiser
BabyOrganix Kid T-Shirt

Breastfeeding Week Promo + Adult T-Shirt for only RM99.90

Baby Feeding Bottle Wash
Wet Tissue
Nature's First Aid Cream
Hand Sanitiser
BabyOrganix Adult T-Shirt
This promo runs from August 1 until August 7, 2019. 

BabyOrganix knows the best formula for the safest care for babies. With our products, you will feel safe and comfortable unlike with the other brands. The quality of BabyOrganix products exceed the expectations you are looking for than what most brands do. We only make baby care products that will bring no harm to your babies and even to the environment.
BabyOrganix cares for you and your baby. Shop with us on World Breastfeeding Week or visit us at BabyOrganix to know more.